Our Man in New York
18 September 2019 6.30pm
The extraordinary story of a propaganda campaign like no other: the covert British operation to manipulate American public opinion and bring America into the Second World War. Tickets £5.00
"A revelatory and wholly fascinating work of history. Superbly researched and written with gripping fluency, this lost secret of World War II espionage finally has its expert chronicler."
William Boyd
A Lesson in Art & Life
03 October 2019 6.30pm
Hugh St. Clair talking and signing his book 'A Lesson in Art & Life'. The colourful world of Cedric Morris & Arthur Lett-Haines.
Tickets £5.00
THE MOUNTBATTENS
31 October 2019 6.00-8.30pm
Their Lives and Loves
Book signing by Andrew Lownie
with a Haynes, Hanson and Clark Autumn Wine Tasting
For more details please contact 01451 830268
Booking is essential for this event
COTSWOLD CHRISTMAS FAIR , DAYLESFORD 11-13 November 2019
11 November 2019 6.00pm
Come and meet the authors of these books at the Wellchild Cotswold Christmas Fair
6.00pm Monday 11th November -
Nicholas Coleridge - The Glossy Years
Isabel Bannerman - Scent Magic
Imogen Edwards-Jones - The Witches of St Petersburg
11.00 am Tuesday 12th November - Pam Ayres - Up in the Attic
10.30 am Wednesday 13th November - Fiona Walker - Country Lovers
If you are unable to come to the signings and would like a signed copy please contact us and we will organise a copy for you
Grannies Galore
15 February 2020 10.30 am
Children's Book Event
Chipping Campden Literature Festival
20 September 2021 - 25th September 2021
We are delighted to be the official book supplier of books for the 2021 Chipping Campden Literature Festival which will be taking place on between 20th - 25th September this year.
For further details about the event click here.
Harvey Greenfield is Running Late
11 April 2022 19:30
Monday 11th April, 7.30pm – Experience live theatre at The Borzoi Bookshop!
Ticket numbers very limited! £6 each - Click here to buy your ticket.
HARVEY GREENFIELD IS RUNNING LATE
A comedy play written by and starring Paul Richards.
A groundbreaking one-man piece of comedic theatre that asks a simple question: Is it possible to please everyone, all of the time? And at what cost to your family and health? In this fast and frenetic comedy, award-winning writer/performer Paul Richards explores our need to please, and why it's sometimes healthy to, every now and then, just sit in a shed and play Subbuteo by yourself, eating biscuits and listen to Meat Loaf.

"Richards seems to have comic energy to burn…he makes Lee Evans seem narcoleptic by comparison. The result is mostly laugh-out-loud, but punctuated with sorrow. Ingeniously written and powerfully performed. " – The Swindonian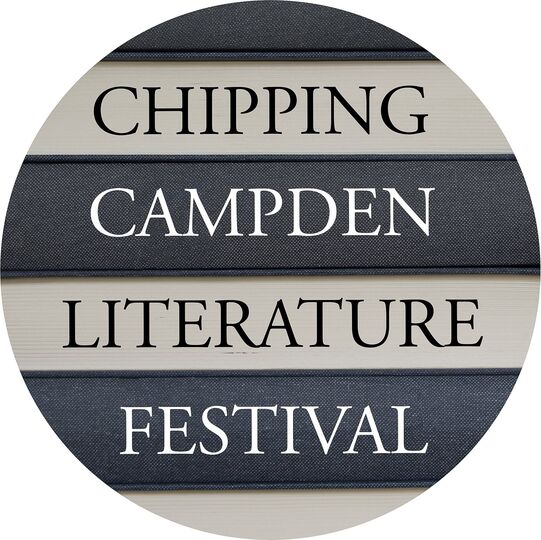 Chipping Campden Literature Festival
03 May 2022
The Borzoi Bookshop is proud to be the official book supplier for the Chipping Campden Literature Festival which takes place from 3rd - 7th May 2022.
The Festival in partnership with Chipping Campden School, was first staged in 2010 with some of the most popular voices in contemporary fiction. Since then the festival has hosted events with authors including William Boyd, Elizabeth Day, Ian Dunt, Max Hastings and many many more. The full list of authors can be found here.
The theme of the 2022 programme is JUSTICE in which several non-fiction books plus the Film Matinee centre around unusual court hearings or trials. Also events will be taking place on popular fiction, poetry and memoir plus biographies of ground-breaking writers: William Hogarth, W.G. Sebald, Jean Rhys, D.H. Lawrence, and Margaret Mitchell. To see details of the 2022 event programme and to book your ticket, click here.
Event books can be bought via our online shop at a 10% discount prior to the event. Books will also be available to buy at the events and authors will sign any books purchased through the Borzoi Bookshop after each event.