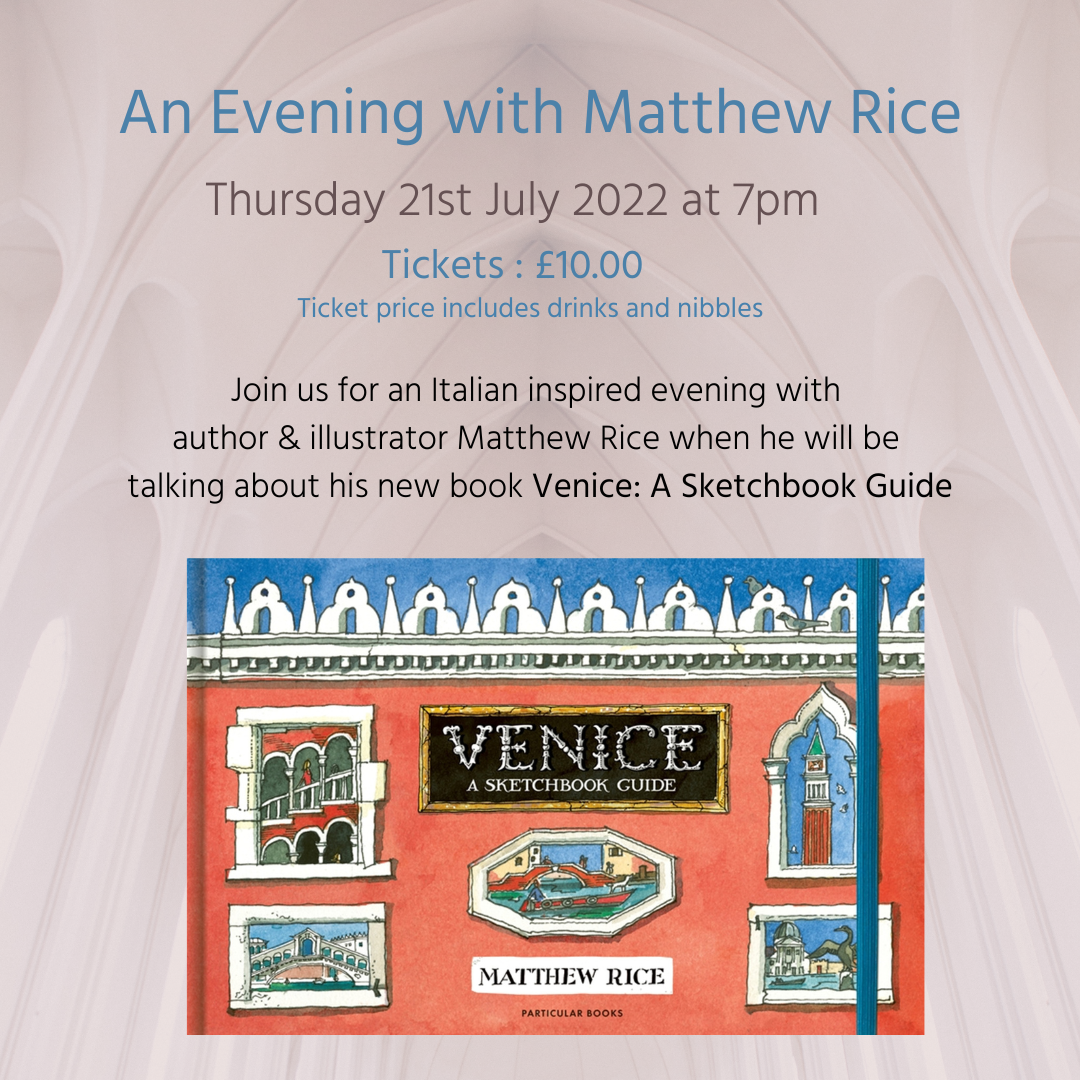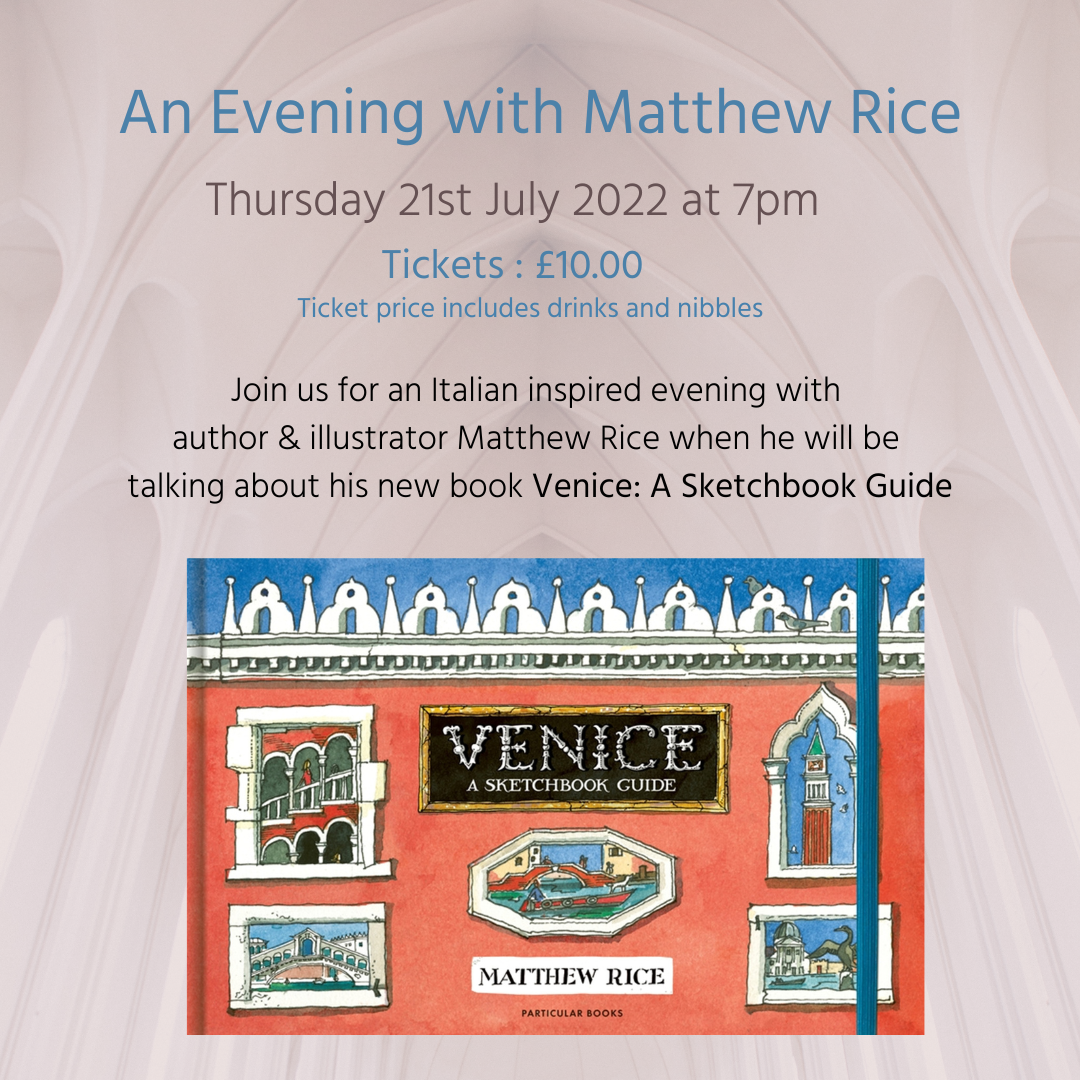 An Evening with Matthew Rice
Events
We are delighted that author & illustrator Matthew Rice is coming to the Borzoi to talk about his new book.  Join us on Thursday 21st July at 7pm for what promises to be a fascinating evening.
Matthew is a long-time observer and illustrator of cities, buildings and all those who inhabit them, with an uncanny ability to express the energy of a place through a few lines of ink and splashes of paint.  In Venice: A Sketchbook Guide he captures the highlights of this most beguiling of Italian cities.
The ticket price includes Italian inspired drinks and nibbles and the book will be discounted at the event.
£10.00
Available on back-order