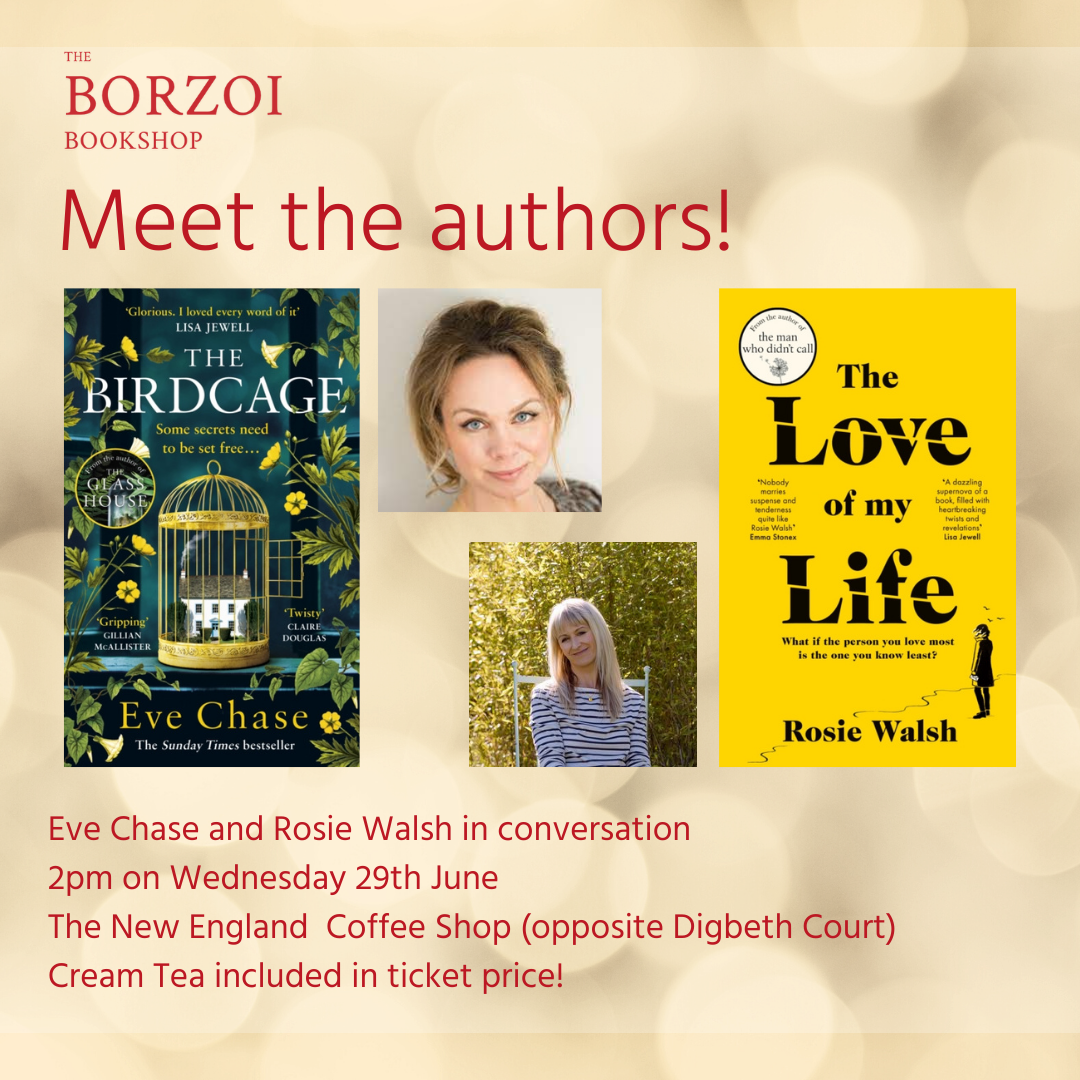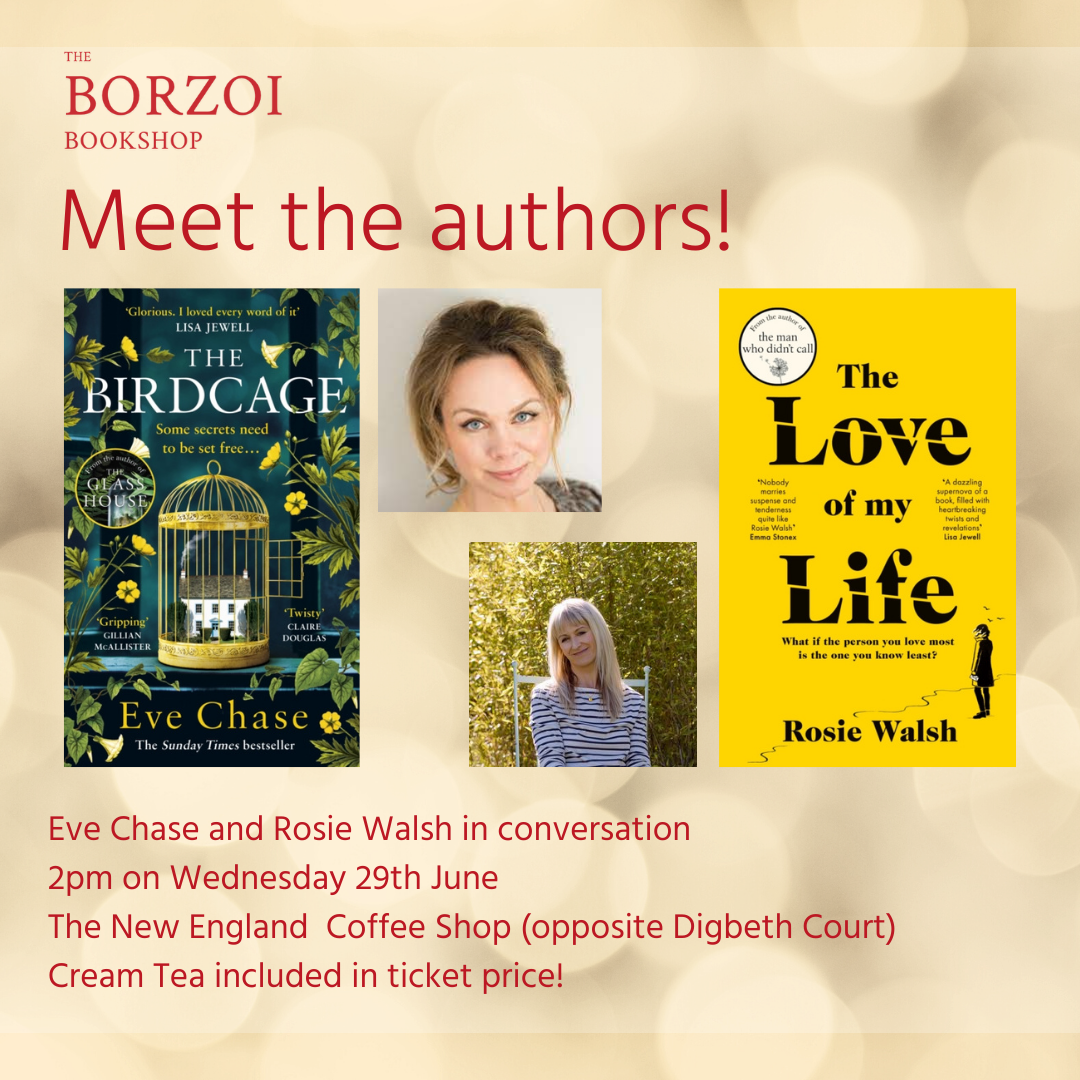 Cream Tea with Eve Chase & Rosie Walsh (Two Books with Ticket)
Events
We are very excited to be hosting an event with not one, but two brilliant authors on Wednesday 29th June at 2pm! Eve Chase, author of The Vanishing of Audrey Wilde, The Glass House and her latest release The Birdcage (£14.99), will be joined by Rosie Walsh, author of The Man Who Didn't Call and her brand new book The Love of My Life (£14.99).
We are hosting the event at The New England Coffee House (on Digbeth Street in Stow-on-the-Wold) and a delicious cream tea is included in the ticket price.
This ticket includes a copy of Eve Chase's The Birdcage and Poppy Walsh's The Love of My Life.
£25.00
Available on back-order